Foods That Help To Lower Cholesterol Levels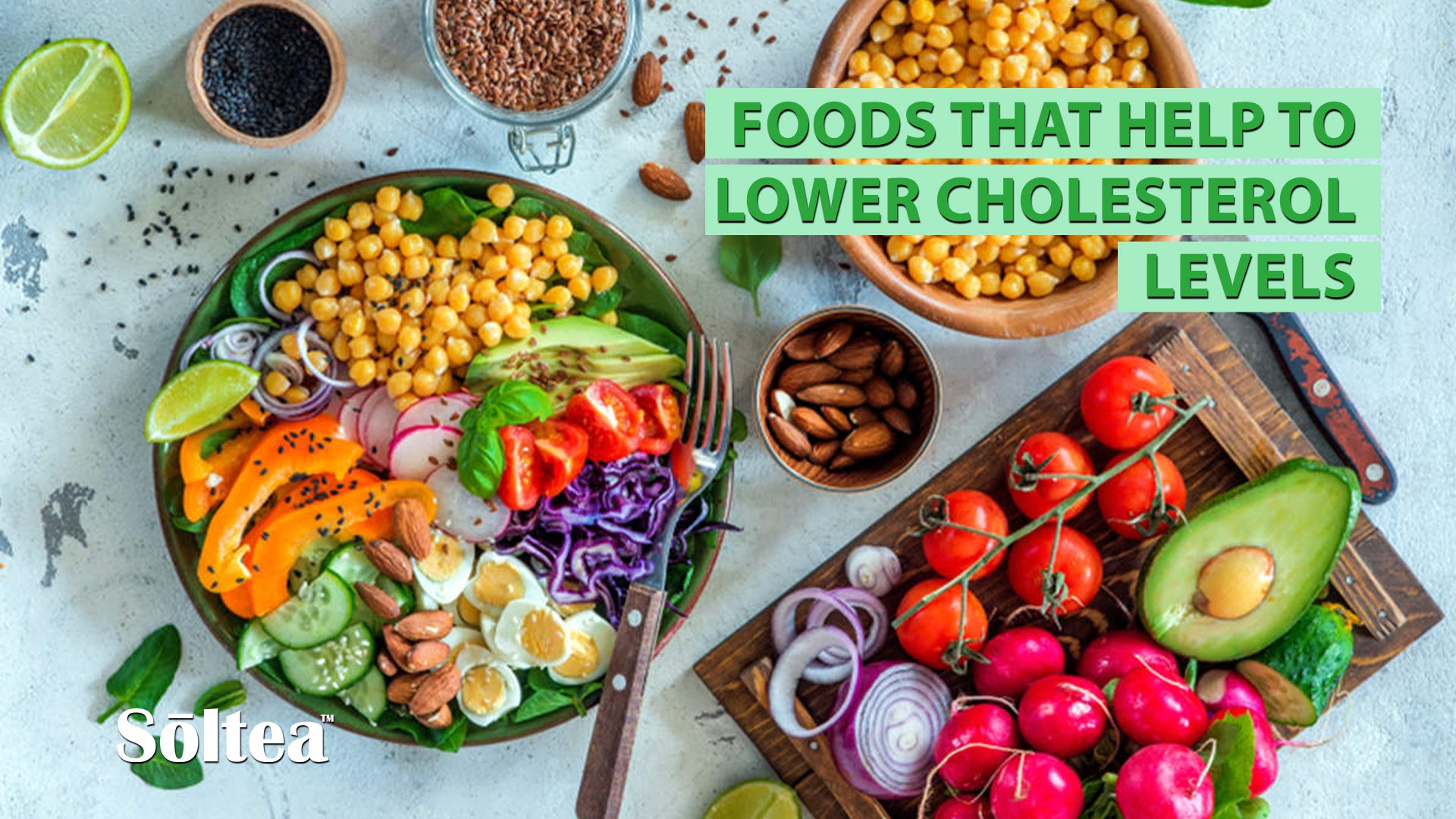 Health is wealth. Is your cholesterol a little higher than you would like it to be? Are you thinking of what you can do to lower it?
Changes in lifestyle and foods might help. Adding healthy food items to your diet might lower LDL, the harmful cholesterol-carrying particle contributing to heart attacks and other related disorders.  
Different foods have different ways to lower cholesterol. A few help to add soluble fiber in the diet that binds precursors and cholesterol in the digestion system, leaving the body before getting into circulation. A few give polyunsaturated fats that indirectly lower LDL. A few contain stanols and sterols that block the body from consuming cholesterol.
Are you interested in knowing about these foods? Keep on reading. Add the best items to your daily routine, helping you to have a healthy heart and life routine. 
Oats – Start having a bowl of oat-based cereal or oatmeal in your breakfast, which gives about 1 to 2 grams of soluble fiber. Feel free to add some strawberries, a banana in it that will add fiber to the diet.
Whole grains and barley – Like oats, whole grains and barley help reduce the risk of a heart disorder, mainly because of the soluble fiber. 
Okra and eggplant – These are great low-calories vegetables and rich sources of soluble fiber. 
Beans – Beans are known to be rich in soluble fiber. They take a while to digest, meaning you will not crave anything else for longer. Beans are excellent for those who are trying to lose weight. They are versatile, with plenty of options available  to choose, from kidney beans to navy beans to lentils, black-eyed peas, garbanzos, and more. . 
Vegetable oils – Giving preference to liquid vegetable oils like sunflower, canola, safflower, and others in place of butter, cheese, or else when cooking will help lower LDL. 
Nuts – Studies reveal that eating walnuts, almonds, peanuts, cashews, raisins, and other nuts are suitable for the heart's health. Eating 2 ounces of nuts each day can help lower LDL, and they have additional nutrients that protect the heart in many other ways. 
Grapes, apples, citrus fruits, strawberries – All these fruits are rich in pectin, which is a kind of soluble fiber that helps lower LDL.
Soy – Eating soybeans and foods made from them, such as soy milk, tofu, and more, are great ways to lower cholesterol. As per the analysis and research, it has been revealed that consuming around 25 grams of soy protein a day can help to lower LDL by 5% to 7%. 
Foods prepared with stanols and sterols – The sterols and stanols extracted from plants boost the body's ability to absorb cholesterol from food. Some companies are adding these extracts to various food items like chocolates, orange juices, granola bars, margarine, etc. Even these are available in dietary supplements, like in Soltea soft gels, which are patented theaflavin extracts from enriched green tea, an excellent supplement that will go a long way to ensuring overall heart health. 
Fatty fish – Eating fish once or twice a week can lower LDL by cutting down on omega-3 fatty acids and replacing meat. It protects the heart by helping in the prevention of the onset of abnormal heart rhythms. 
It is advisable not to focus on only one direction when it comes to your health and well-being. Aside from adding healthy foods to your daily diet, make sure to make changes in your lifestyle routine and habits. A diet rich in fruits, vegetables, nuts, berries is good for the body in different ways. Add 2 Soltea soft gels in your daily routine, all-natural, proven to lower cholesterol, and optimal heart health.